Discover one of the most up and coming, award-winning residential destinations in the Mediterranean, Navarino Residences, Costa Navarino.
Costa Navarino is a sustainable, luxurious destination in the Greek Mediterranean that has it all: an unspoiled yet easily accessible location and superb resort facilities in a land shaped by 4,500 years of history. The development includes Navarino Residences, a collection of three to six-bedroom villas, standing either footsteps away from the beach or within a short golf cart ride from the crystal clear waters of the Ionian Sea.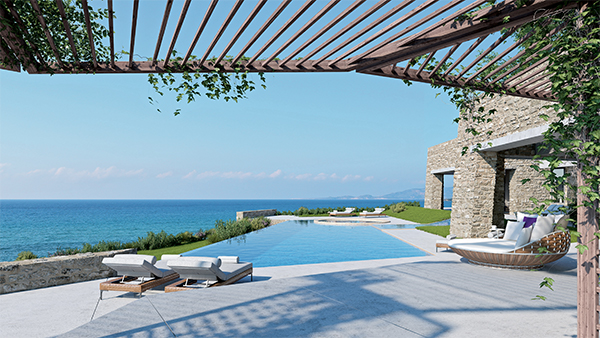 All villas provide unobstructed sea views for life as well as privileged access to award-winning golf courses, a spa and restaurants. According to Hugo Thistlethwayte of Savills UK, "The villas are unrivalled for their location in terms of resort property in Europe – there are currently no other resorts with branded hotel and golf courses, with villas right on a stunning beach".
Significant investments have already been made in Navarino Residences; nearly half of the project's first phase has been sold. Apart from management services of the highest level, property owners can enjoy their own estate grown produce, wine and olive oil! The car-free commute within the resort enhances the sense of security, while the perfect climate means owners and their families can experience the joys of outdoor living all year round.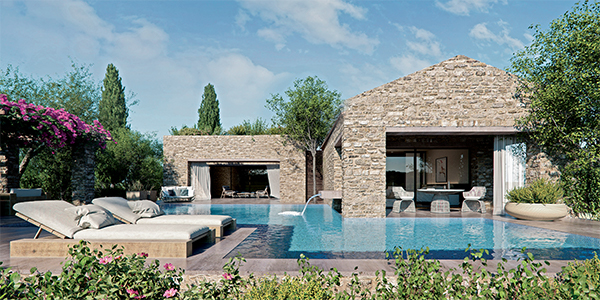 Panorama Villa £2.22m / €2.5m / $2.93m
Golf Front Villa £2.75m / €3.1m / $3.64m
Beachfront Villa price upon request

Savills Hellas
t: +30 210 6996311;
e: [email protected]
savills.gr