Home of the beautiful Andalusian, also known as the Pure Spanish Horse, Spain has a wealth of equestrian properties with fabulous facilities.
Buyers looking for high-end properties with extensive equestrian facilities naturally tend to find them located in the countryside. This makes Spain with its broad scope of landscapes and reliably warm climate an ideal choice. Alejandra Vanoli, managing director, Balearic Islands Sotheby's International Realty, says,
"Regions such as the mountainous UNESCO heritage site Serra de Tramuntana prove popular with horse lovers. There are plenty of quaint traditional villages here including Pollensa, Valldemossa and Andratx, offering picturesque riding trails as well as plenty of open land for horses to roam."
Given this region's popularity amongst equestrian lovers, demand for properties with facilities and large plots of land is quite high.
"However,"
continues Ms Vanoli,
"it is often the case that plots of land come on the market, giving buyers the opportunity to build a property to suit their needs. We have seen plots of land in North Mallorca, particularly Pollensa, available for sale.
"The most common requirement for buyers of equestrian estates is, first and foremost, enough space for stalls, in addition to a large villa and enough space for staff quarters. Entry prices for high-end properties with extensive equestrian facilities start at €3 million depending on the area and the condition of the property. However, this can be significantly higher in some parts of the Balearics."
Liza Kjellberg, head of equestrian estates for Lucas Fox, finds that the south of Spain such as Andalucia (specifically Sotogrande, Cadiz and Seville) proves popular as do Catalunya and areas around Madrid.
"If focusing on breeding, dressage or jumping,"
she says,
"then the size of land, paddocks, stables, storage for food and equipment, house amenities and room for staff within a self-providing estate are all important for buyers. There are strict regulations about how many horses can be kept on the land and the local authorities check this.
"Sport and country estates suffered when prices dropped after 2007, city property is recovering but rural properties are still struggling to recover and there are deals around but not under €1 million. Many buyers think they can get a bargain – not quite right! Most properties in Andalucia are €3 million and upwards."
Sotogrande is a real estate and leisure destination in Andalucia with contrasting views of sea, hills, cork forests and green fairways, including the Rock of Gibraltar and Morocco. It was first created in 1962 by industrialist Col Joseph McMicking and his wife, Mercedes Zobel de Roxas, heiress of the Zobel de Ayala family, as a destination for the wealthy and discrete. They purchased four neighbouring farms and the area blossomed from there. In 1965 Sotogrande became home to Andalucia's very first polo clubs, originally playing on the beach. To this day the fields of the Ayala and Santa Maria Polo Clubs are ranked the best in the world. Santa Maria Polo club hosts nearly 30 tournaments each year, culminating in the Grand Slam Carter Gold Cup high-goal tournament every August, attracting the world's best players such as Number 1 Adolfo Cambiaso and royalty such as the King of Spain and famed society. Sotogrande is also home to riding schools such as Hipica, and offers a multitude of equestrian activity and training centres such as Polo Valley and Endurance Equestrian, headed by former polo trainer Ferdy Coopman. Óscar Larrea, director of the Engel & Völkers business segment 'Fincas Exclusivas' believes that the most popular areas for equestrian properties are in the central southern region within a maximum distance of one hour from an airport.
"The quality of the Andalusian horses is highly valued by our Arab and Hispanic-American clients,"
he says.
"This coupled with the climate and the quality of grazing land make this part of Spain uniquely desirable.
"Many of our equestrian estates are located in Andalucia and Extremadura, as well as in the region of Madrid – up to a two-hour drive from Madrid. The portfolio of properties is limited and there are very few for sale due to the exclusivity of the market. Buyers of equestrian properties require sufficient land (more than a 50,000m2 plot), and they are also concerned with the quality of the grazing and the drainage of the land. Good soil quality is crucial here. In addition, key requirements relate to the size of the stable facilities on offer, as well as riding grounds, an indoor riding arena and tack rooms."
Mr Larrea advises that other important considerations are good irrigation as well as security systems for the stables and tack rooms.
"Some buyers are also looking specifically for properties suitable for hosting dinners and parties, with guest accommodation on site,"
he says.
"The price bracket is very large for this kind of property. We currently have estates in our portfolio ranging in price from €10 million up to €60 million."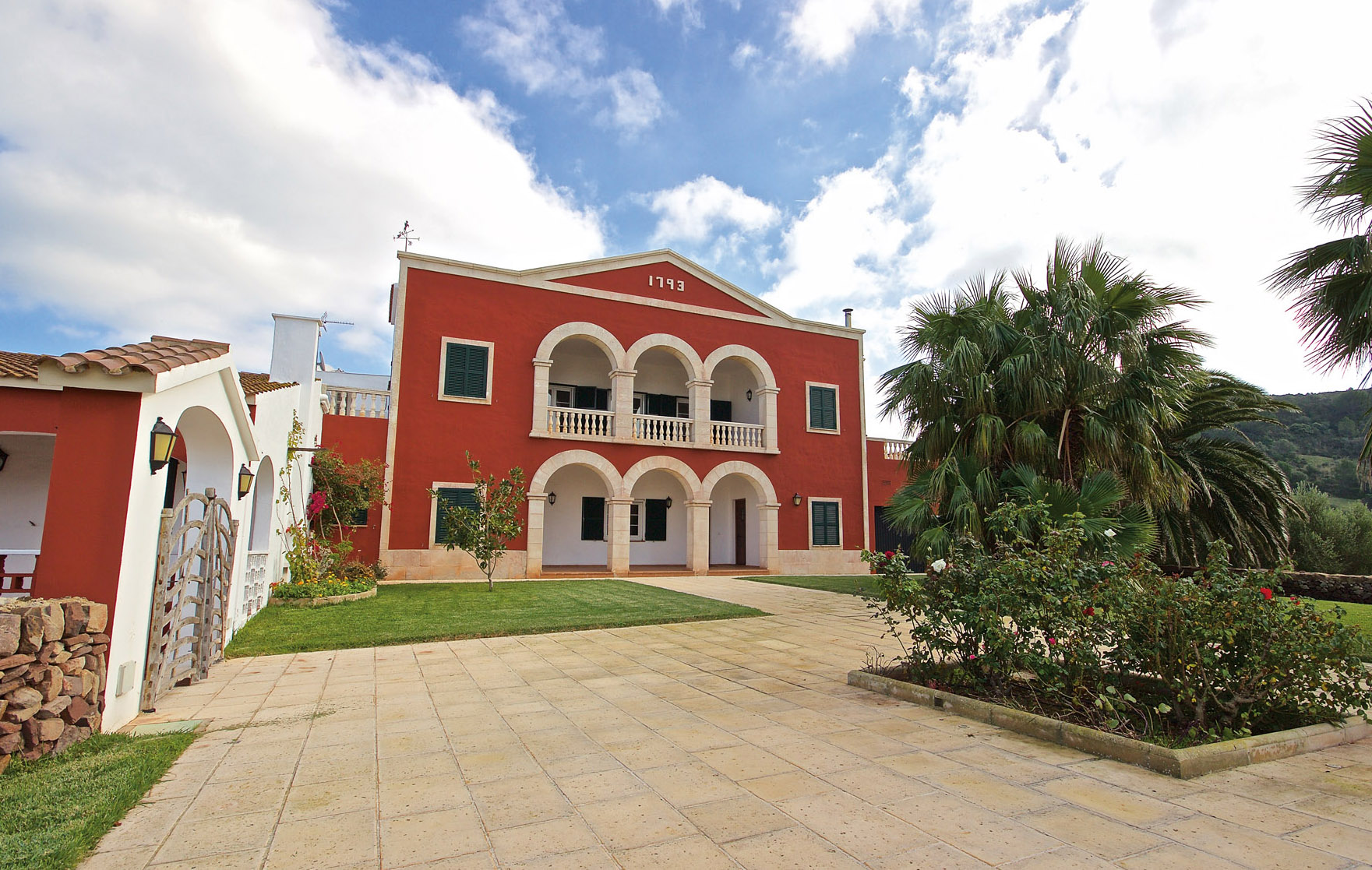 Ferrerias, Menorca
One of the island's most exclusive properties, this estate is in the midst of 120 hectares of countryside. Equestrian facilities include 18 individual loose boxes, a shower area for the horses, riders' bathrooms, a trophy room, two training and dressage areas and extensive warehouse buildings for storage. The mansion has breathtaking views of the mountains and includes stunning gardens, terraces and a heliport. Built to resemble traditional Menorcan noble estates, it includes nine bedrooms, six bathrooms, several lounges and dining rooms, an extensive library, a large kitchen and laundry room. The guest house offers three bedrooms, two bathrooms, a spacious lounge and bar area. There is also a 150m² building dedicated to leisure with a games room, an open space where a multimedia room could be installed. The service house consists of three bedrooms, two bathrooms, a living/dining room and kitchen with pantry. The grounds include a pool area with large terraces, a summer kitchen and dining area, a barbecue and outside bar.
£8.82m / €10m / $11.16m Bonnin Sanso 
www.bonninsanso.com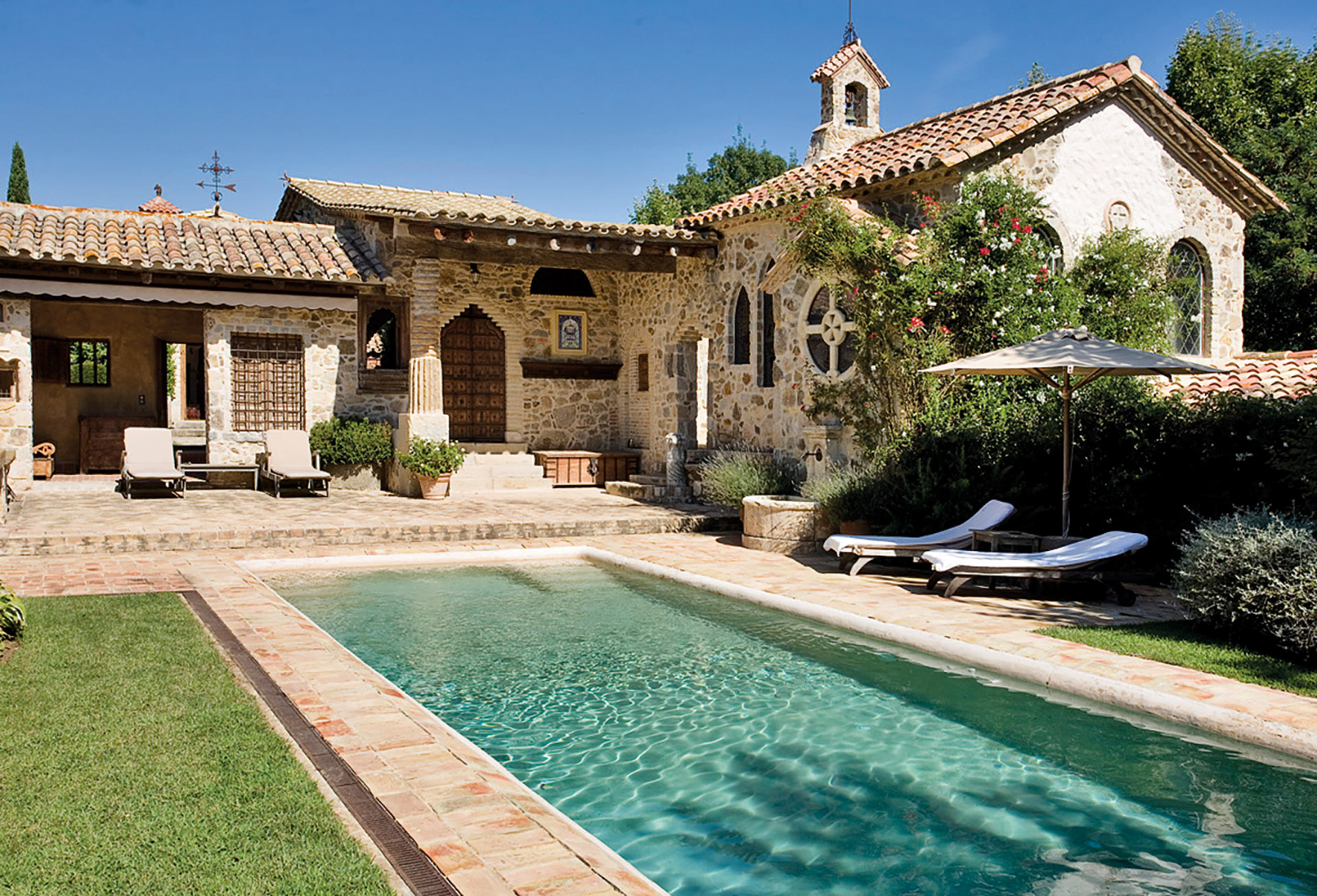 Girona, Catalonia
An exquisite Spanish country property close to Girona city and the beaches of the Costa Brava with superb equestrian facilities. Formerly a watermill dating from the 15th century, it was restored to the highest standards in 2007. The property is set in 17.5 hectares of private land, two hectares of which are completely fenced. The equestrian facilities of 817m² are just 65 metres from the property. They include stables for eight horses, an Olympic-sized dressage ring and a lunging arena, nine paddocks with covered shelters and water dispensers, an office/tack room with kitchenette, hot/cold horse shower, fully equipped studio apartment for a groom, two-bedroom guesthouse with living room and kitchen, garage for two tractors, large hay barn, feed room and heated storeroom. The mill house offers a total of 1,188m² of living space across two levels with six bedrooms and bathrooms. It features hand-painted Catalan ceilings, a very spacious living room with a stunning fireplace and 17th century stained glass windows, a large dining room, library, kitchen of over 90m² with a spectacular fireplace and a beautiful chapel with 16th century stained glass windows. The house is alongside a small river and surrounded by lawns and rose gardens, with shaded terrace areas, a swimming pool, lake and covered parking for four cars.
£4.17m / €4.75m / $5.4m Lucas Fox Prime 
www.lucasfox.com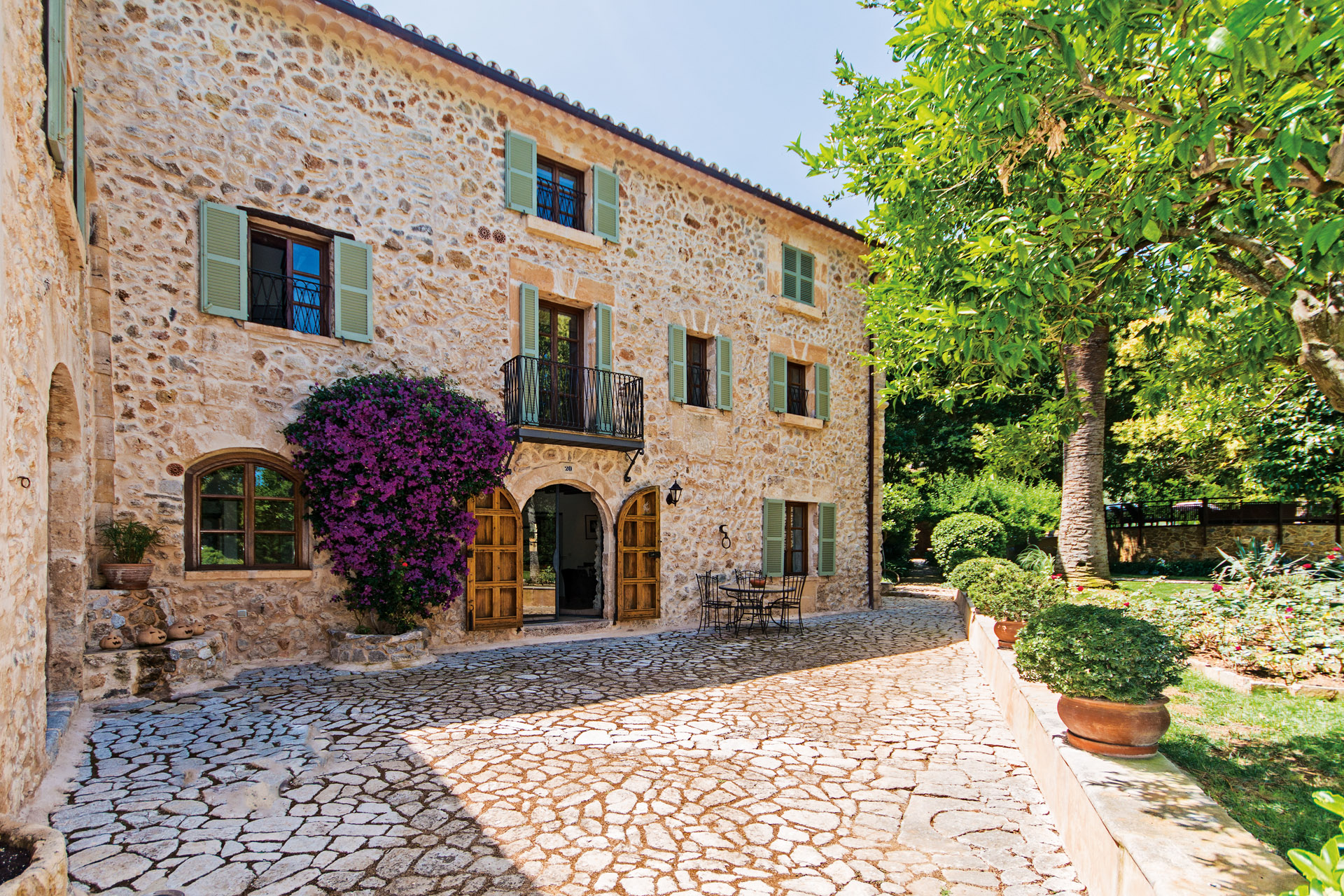 Esporles, Mallorca
Only 10 minutes from Palma and three kilometres from the coast, this private estate is at the foot of the Sierra de Tramuntana. The main house, which has featured in films and magazines, has a living area of 950m² plus terraces on each of its three floors. In addition, there are five further outbuildings which are currently used as a sauna/pool house, gym/yoga studio, estate manager's office, laundry and stables/storage. There is also a large, fenced riding arena, a triple carport and an extra machine room which offers scope for renovation into a guest house. The property was built in 1370 but an award-winning, sympathetic renovation 10 years ago has made it as enjoyable in winter as in summer. All the wood used has been imported from Bavaria and, with underfloor heating and a mountain setting, the house has an alpine charm in winter. In summer, the house benefits from its spectacular gardens and saline swimming pool.
£6.95m / €7.9m / $9m Knight Frank 
www.knightfrank.com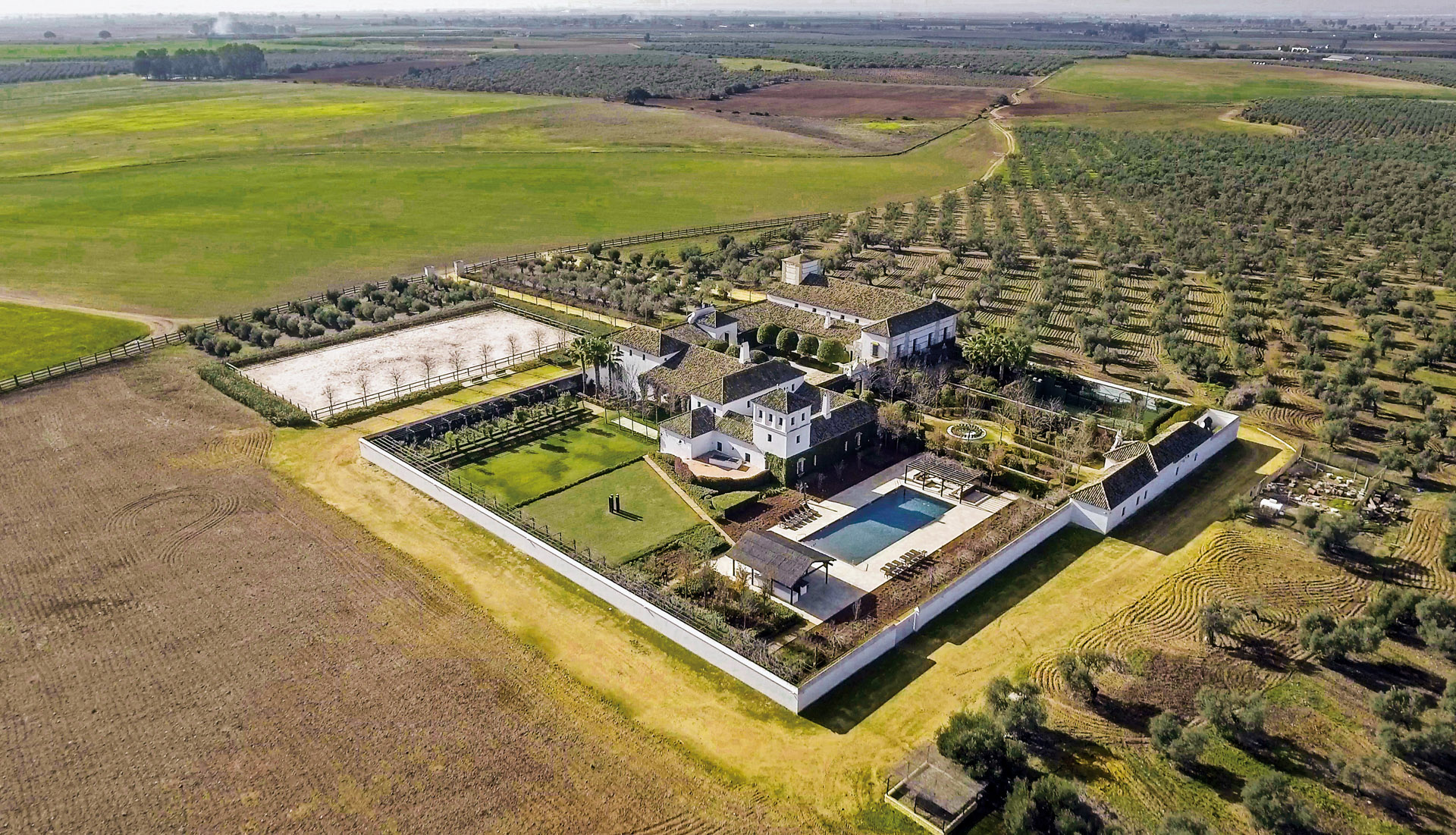 Seville, Andalucia
Refurbished Spanish country estate of approximately 17 hectares, just 20 minutes from Seville airport. It includes a fenced paddock and an outdoor, geotextile manege which prevents injuries by absorbing the impact of horses' hooves, prevents excessive dust and has effective drainage for all-weather use. The hacienda itself retains its original typology and offers around 1,882m² of living space. The main façade has an interesting central portal and two towers in its corners, built according to the canons of the religious Sevillian baroque. The property also has a tennis court, gym with sauna, two swimming pools and a consecrated chapel.
£10.53m / €12m / $13.6m Engel & Völkers Madrid
www.engelvoelkers.com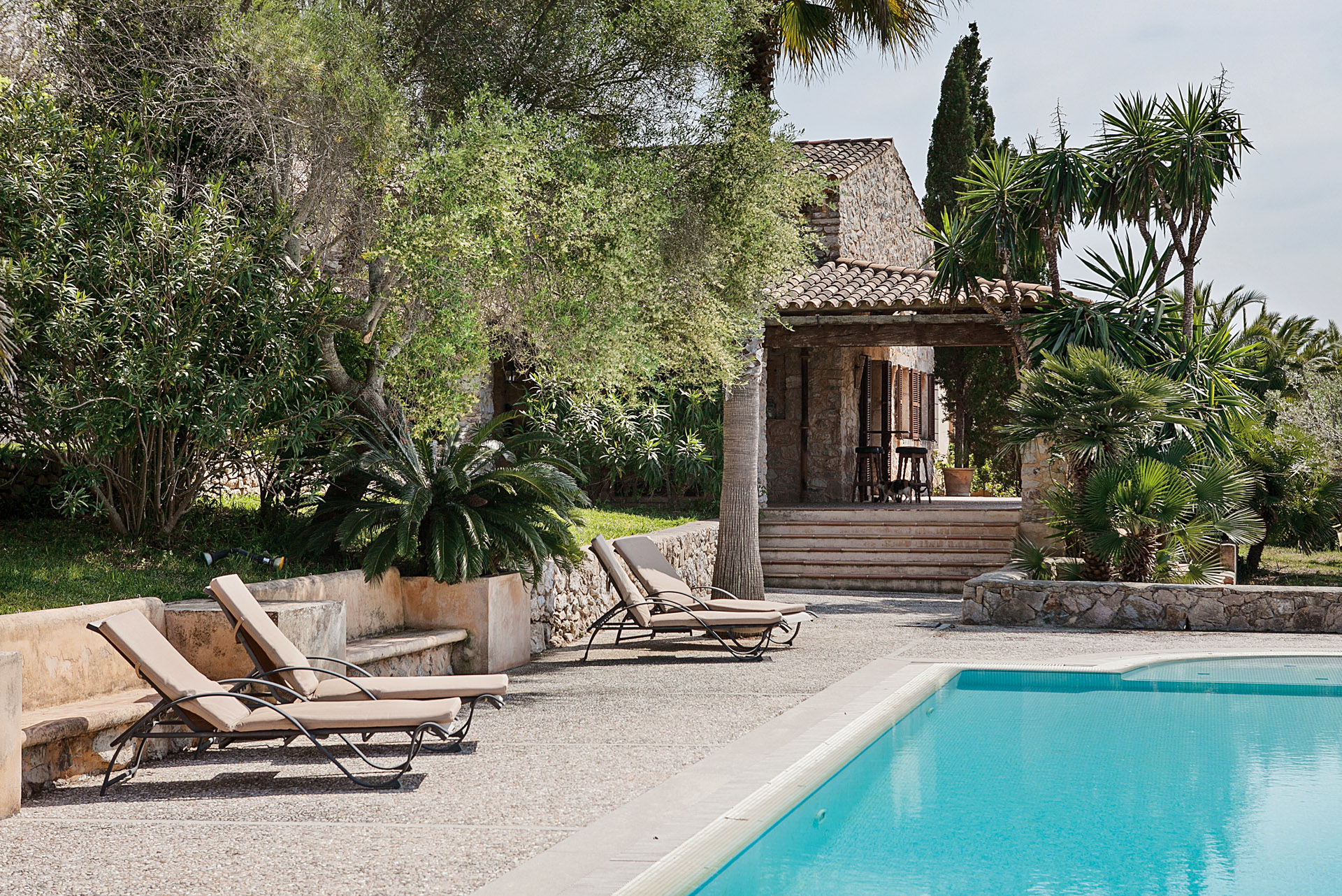 Near Arta, Mallorca
This impressive country estate includes stables, a large riding area and an arena. It is in a peaceful area surrounded by stunning natural landscapes with beaches and golf courses just a few minutes away. The Mediterranean style property offers optimum privacy due to its stone walls and comprises a main house and a guest house. The main house includes three bedrooms, three bathrooms, a living and dining room with fire place, fully equipped kitchen, gallery, an outside kitchen and roofed terraces. The guest house has four independent apartments, each with a kitchen, bedroom, bathroom and roofed terraces. There is also a large swimming pool and beautiful gardens.
£2.2m / €2.5m / $2.8m Mallorca Sotheby's International Realty
www.sothebysrealty.com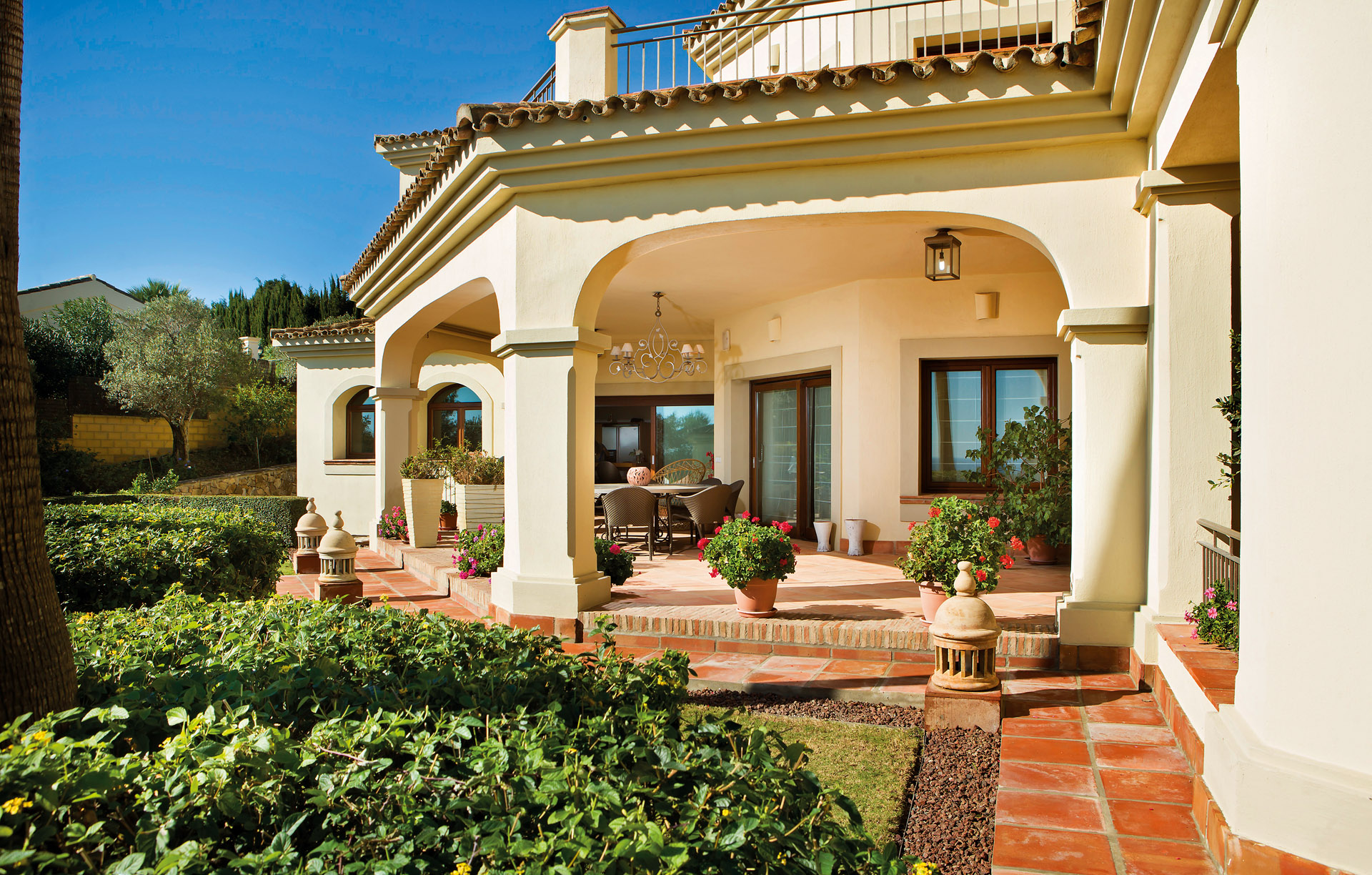 Sotogrande Alto, Andalucia
On a south east-facing plot, this villa has the most spectacular views over the Almenara golf course, the San Roque golf course, and the Mediterranean Sea. It includes four en suite bedrooms, three reception rooms, a gym, cinema room, study, separate guest suite, an independent staff apartment, outdoor entertainment terraces and a manicured garden with a large swimming pool. The property also features large terraces and a barbecue area.
£4.34m / €4.95m / $5.61m Noll & Partners Sotogrande Real Estate
www.noll-sotogrande.com