Forty Management
This company develops premium residential real estate under its Central District brand and office and commercial buildings under the Trade District brand. Forty Management seeks to create places that inspire, projects where vision and thoughtful design add lasting value. This is what turns its promise into a responsibility to never compromise to mediocrity.
The company currently has several high-end residential projects completed (89 units), under construction (242 units) and in the pipeline in Bucharest's Central area (more than 1,100 units). These include exclusive developments such as Central District Polona 25 – with the most expensive penthouse sold in Romania in 2014, Central District Cuza 99 – winner of the most prestigious awards in Romania in 2017 and Central District 4 Elements – the first building in Romania with a running track on it.
Central District Cuza 99 was the winner of the Best Residential Development at the International Property Awards 2017, finalist at MIPIM Awards 2017 and the recipient of Green Homes Certificate 2017.
www.fortymanagement.ro
www.centraldistrict.ro
---
Tau Development
A development management company, Tau introduces new trends to the Kazakhstan construction market in the sphere of residential development. The company's residential complexes are developed with the best international practice in the field of construction and with the input of world experienced real estate consultants in architecture and design.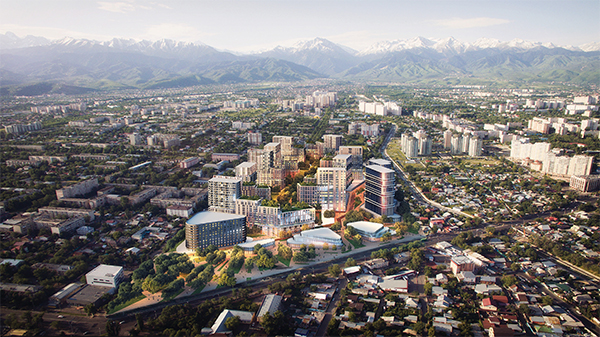 Tau Development's aim is to grow, develop and expand the borders. Participation in the Asia Pacific Property Awards 2018 brought the company two awards for its residential project Braun and one for Abay130; the residential project Terra was also awarded two nominations in 2019. The aim of participating and winning these awards is to further the recognition of innovation and consistent high standards in the real estate industry all over the world.
Creating the future, Tau Development is building a new style for the city and provides a new lifestyle for its citizens with comfort in every detail. Tau is currently developing a very large and ambitious project, located on 13 hectares in a prestigious part of Almaty City; the project is for Benoy in partnership with Dome.
---
Chapman Taylor
A global practice of award-winning architects, interior designers and masterplanners, Chapman Taylor specialises in residential, retail, office, leisure, transportation and hospitality design, and the combination of these into sustainable, mixed-use environments.

Established in 1959, the company is celebrating 60 years of creative success, having expanded from its London base to operate from 17 design studios across Asia, Europe and the Middle East.
Combining the resources and reach of a global practice with local knowledge and sensitivity to context, Chapman Taylor is ideally placed to design and deliver its clients' visions to a world-class standard. That is why the company has won over 250 leading industry awards.
---
Moscow Sotheby's
International Realty
With its nearly 300-year history, Sotheby's is one of the world's oldest and most recognised auction houses. Established under the brand almost half a century ago, Sotheby's International Realty is a truly global premium real estate brand with 22,500 professionals and 990 representative offices in 72 countries. Among them is Moscow Sotheby's International Realty one of the leading players in the Russian finest and most luxurious real estate sector.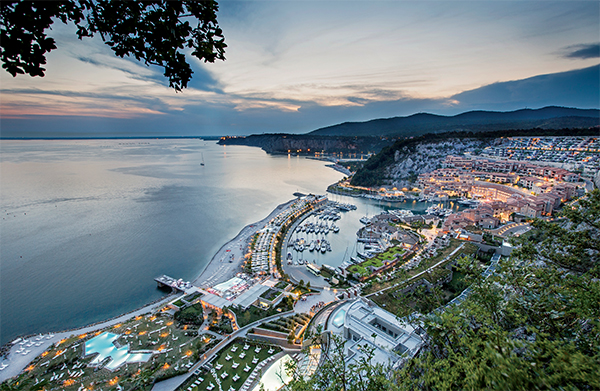 Moscow Sotheby's International Realty specialises in luxury property for sale or rent in Moscow and Moscow region, careful selection of the foreign real estate objects, as well as in the citizenship by investment programs in the EU, the US and in the Caribbean region. Experts provide high value and complex transaction support, financial and legal consulting and asset management. The Russian representative office is proud to meet and surpass expectations of its clients through high-level expertise and evaluation.
---
Design International
This London-based architecture practice has over 50 years of award-winning history and offices in London, Milan, Dubai and Shanghai. With over 36 million of built world-class architecture in the portfolio, the practice has worked in almost every corner of the globe and on projects of every size.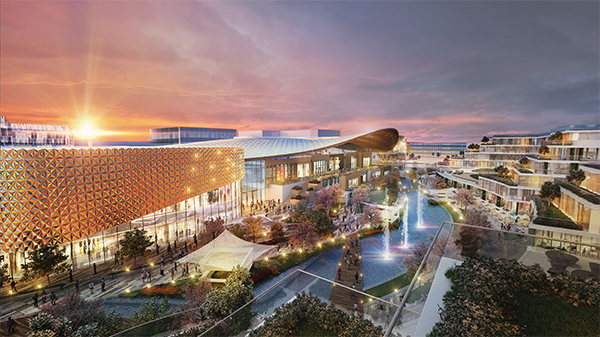 Design International is a multi-disciplinary practice with seven integrated divisions: architecture, masterplanning, interior design, lighting design, landscape design and branding. The practice combines contemporary creative thinking with a bespoke local sensibility, striking a balance between strong designs and creating buildings that are sensitive to their surroundings, which creates a sense of belonging for the customers.
The company works across the whole spectrum of architecture with a particular focus on retail, mixed-use and hospitality developments. Its integrated and multi-disciplinary skills allow for a holistic approach to architecture that results in developments where the artistic, commercial and social aspects are in complete harmony.
---
Island Blue
Situated in Paphos, Cyprus, this property development company focuses on luxurious, upmarket developments. Its aim is to pave the way for investors to benefit from the best property investment opportunities, as well as, to indulge in the ultimate island or European lifestyle.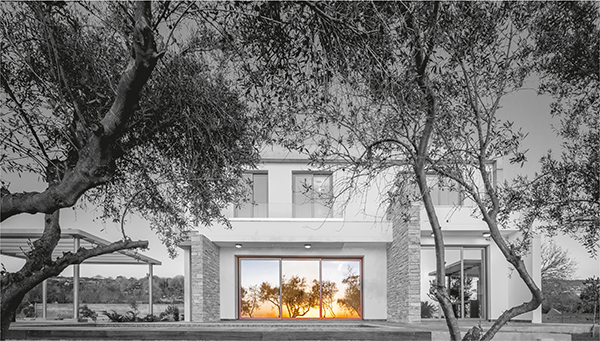 Island Blue's core fundamental values are to provide quality, integrity and a fresh, modern innovative approach to real estate in Cyprus. All of this is combined with a team of skilled professionals that have the knowledge, experience and integrity to assist clients with all their property needs, whether buying a home, or investing for their future.