Lisbon's famous 'golf coast' is ideal for those dreaming of a glorious game in the sun. Portugal's cosmopolitan capital city with temperatures rarely dropping below 15°C is the ultimate destination for a golf break at any time of year.
There are around 20 golf courses to choose from across the Lisbon region and all benefit from the area's natural and striking landscapes of ocean, beaches, rivers, cliffs, dunes and lakes. From former Portuguese Open host, Penha Longa, to another Robert Trent Jones course at Quinta da Marinha, or the rugged links course at Praia d'El Rey, Lisbon delivers something for every golfer, from beginners to professionals.
The Algarve is also one of the finest golfing destinations in Europe and regarded as an elite venue by top professionals. With almost 40 courses, mostly designed by internationally recognised golf-course architects and all located in superb landscapes, they satisfy the requirements of the most demanding players. The consistently warm climate allows the golf season to be extended over several months, attracting players from all over the world.
As for property potential, Portugal is currently in a position to offer political and social stability to foreign investors. According to the Portuguese Real Estate Professionals and Brokers Association, it is estimated that there will be a 30% increase in real estate sales by the end of 2017.
Casas do Barlavento, a well-established real estate agent in the Algarve, reports that UK buyers continue to be the majority (45%) which, contrary to expectations with Brexit, recent elections, social instability and GBP value, surprised the market with an increase in demand. The Swedes (24%) and the French (15%) increasingly seek their place in the Algarve sun and take advantage of the tax benefits of the Non-Habitual Tax Residency scheme. Paul Cotterell, sales director of Casas do Barlavento, explains, "This is based on the exemption of the international juridical double taxation of income from foreign origin to retirees and those of a pensionable age. Finally, largely due to the Golden Visa, by the aforementioned political security, social and quality of life, Europeans and non-Europeans have also started looking for real estate to invest in
the Algarve."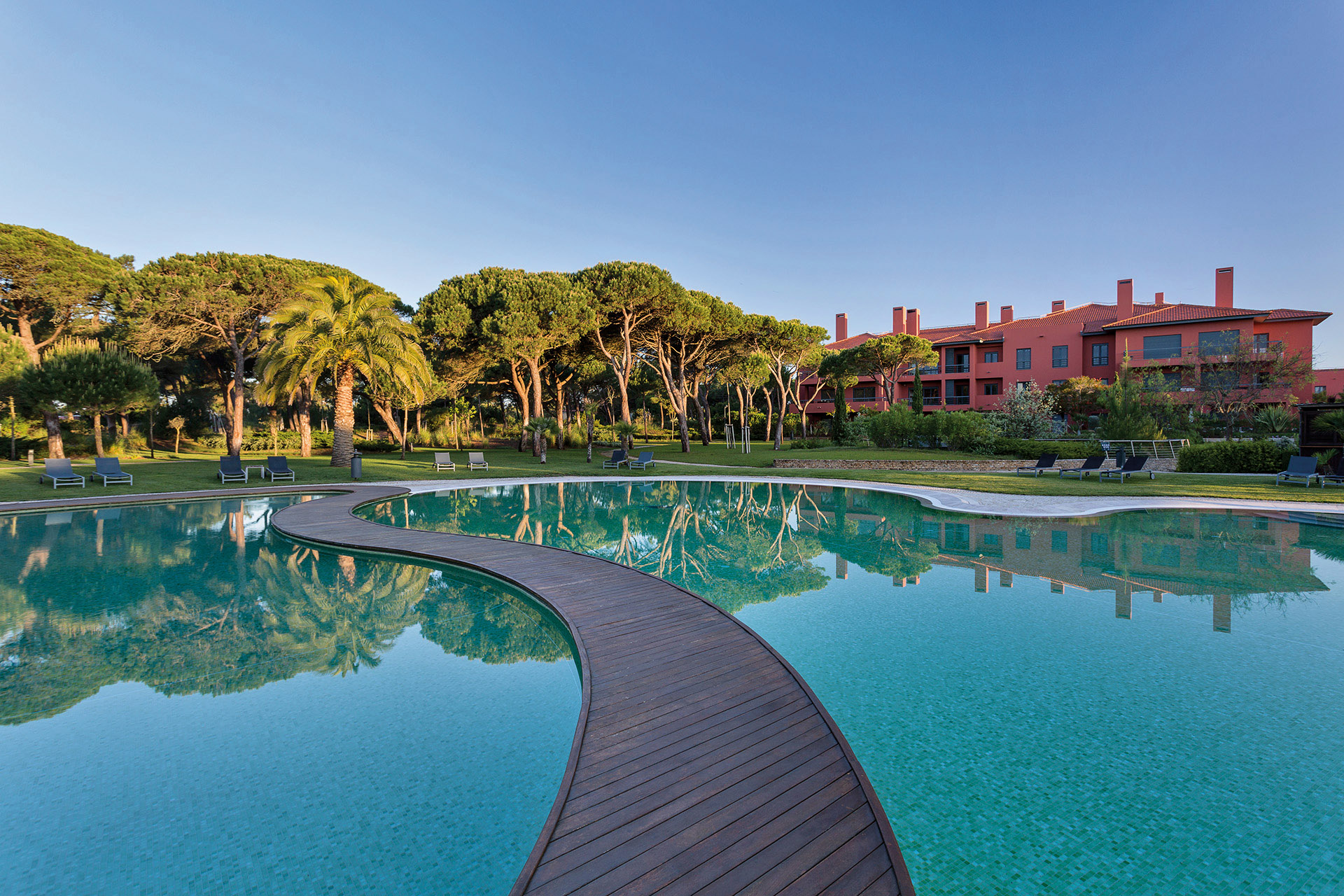 The Residences at Sheraton Cascais
The three and four-bedroom Residences at Sheraton Cascais are the newest addition to the resort's real estate offering, featuring beach contemporary interiors designed by Lynne Hunt. Living spaces are bright and airy with feature fireplaces, top-of-the-range kitchen amenities and European-sourced furniture.
Ideal for golf lovers, owner privileges include exclusive access to the nearby 18-hole Oitavos Dunes Golf Course, Cascais. One of the world's top 100 courses, it has stunning panoramic views of the Atlantic Ocean. Owners have the opportunity to enjoy all members' benefits such as preferred tee-off times. Other benefits include use of the Sheraton Cascais Resort's five-star facilities, a private concierge and access to international schools.
From £1.29m / €1.4m / $1.67m
for four-bed residences
Sheraton Cascais Resort 
www.sheratoncascaisresort.com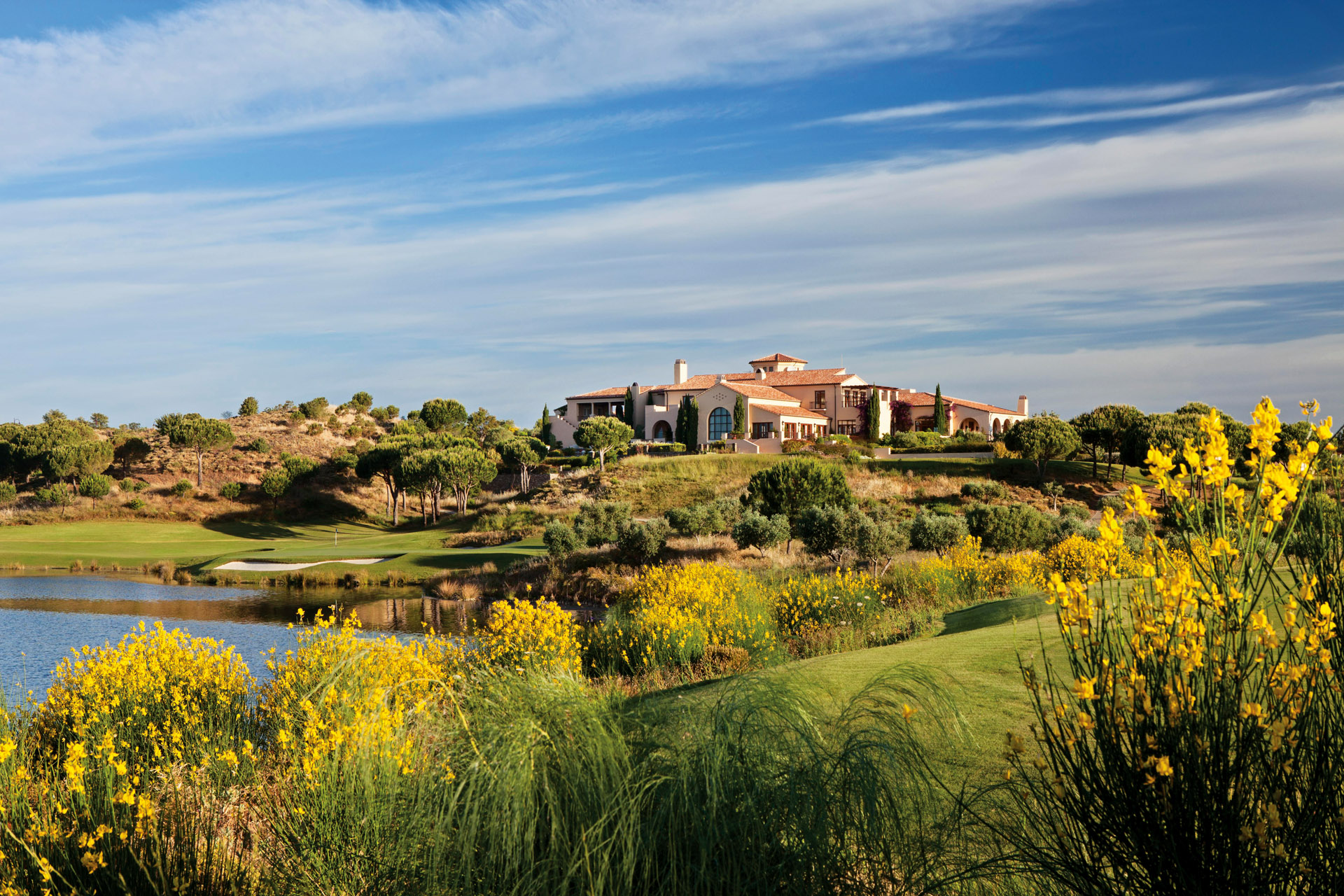 Monte Rei Golf & Country Club, Eastern Algarve
With over 1,000 landscaped acres near the Ria Formosa National Park, Monte Rei offers an exceptional golf experience. When construction on the second Jack Nicklaus Signature course begins late next year, it will be one of the very few resorts in the world to boast two of the coveted courses. Already the existing course has been voted the best golf course in Portugal and is consistently ranked amongst the top 10 in Europe.
Within O Miradouro Village, there are 53 four-bedroom individual villas and 37 three-bedroom linked villas.  All offer a luxurious standard of accommodation with the individual villas also including a private swimming pool. This year sees the launch of the Clubhouse Residences – a mixture of apartments and penthouses within a gated community. Each apartment will feature views over the 17th hole and the Atlantic Ocean with completion anticipated in late 2018.
Plots from £616,000 / €670,000 / $798,000
Linked villas from £1.15m / €1.25m / $1.5m
Villas from £1.972m / €2.145m / $2.554m
Monte Rei Golf & Country Club 
www.monte-rei.com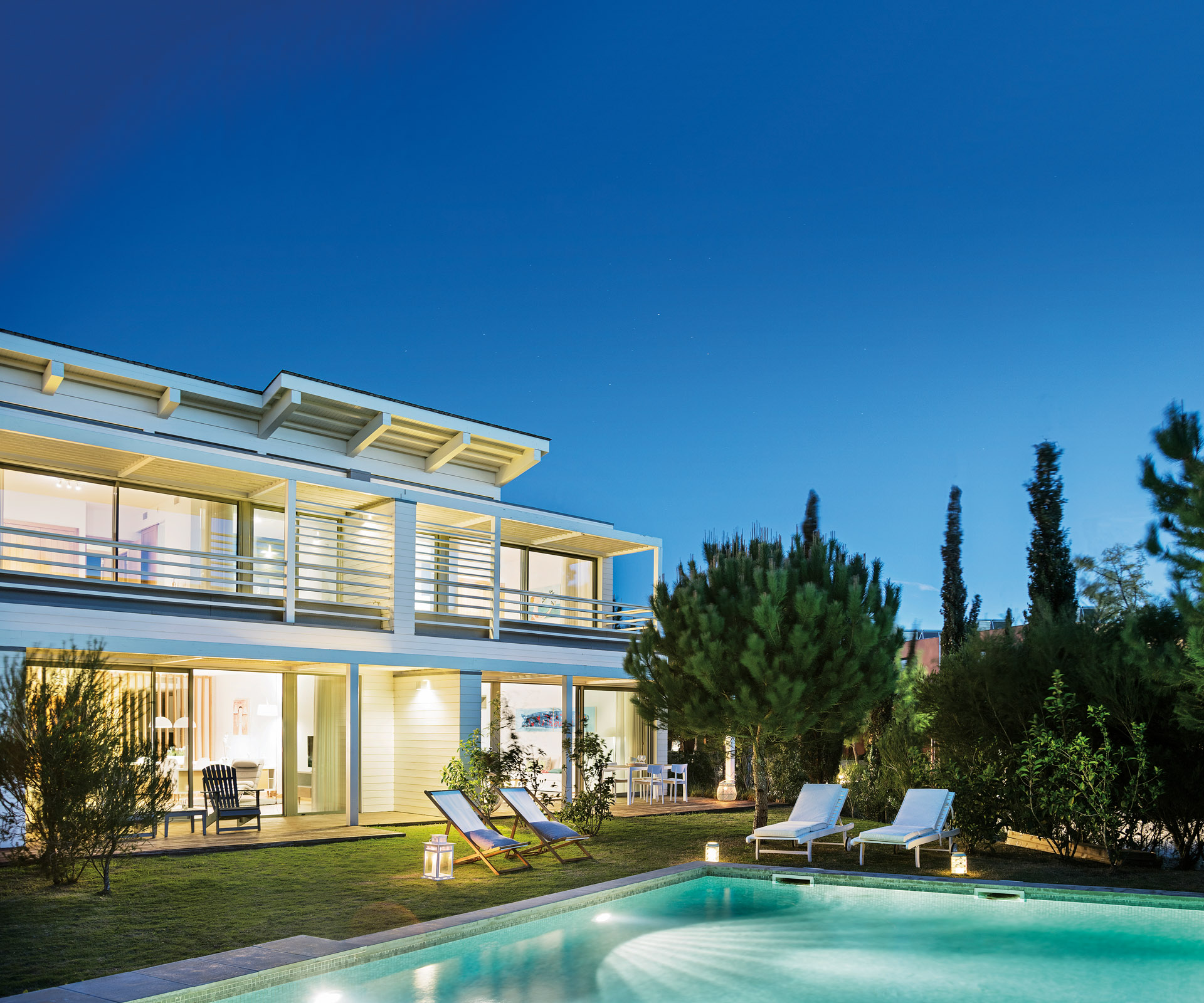 Troia Resort, Troia Peninsula    
A 30-minute drive from Lisbon takes visitors to the coastal town of Setúbal where a boat transports them to Troia peninsula's 18km of white sandy beaches, dunes and pine forests. Troia is one of the best places in the world for dolphin watching throughout the year. It also offers a range of water sports, horse riding, sunset boat tours, scuba diving and a world-class golf course. Designed by Trent Jones Senior, the course includes a stunning sea-view.
Located right next to Comporta, Troia offers home-owners and visitors alike a private island with an exclusive feel that echoes the Ibiza of 30 years ago. With more than 96 spacious plots, prospective buyers can work closely with top Portuguese architects to create design-led bespoke villas based on specific requirements. Plot sizes range from 1,150m² to 2,850m².
Plots from £454,000 / €494,000 / $588,200
Troia Resort 
www.troiaresort.co.uk
Overlooking one of Europe's finest golf courses in the Quinta do Lago resort,
this villa includes two outdoor pools and an underground indoor pool. The new-build property has five guest bedrooms split between three floors, all with private bathrooms, while the master suite has
a dressing area, bathroom and access to sun terraces.
The clever basement design helps to bring natural light into all rooms with three of these rooms (gym, games room\bar and children's playroom) having windows to the underground swimming pool. The lower floor consists of a double garage, laundry and tech room.
£6.36m / €6.99m / $8.19m
Quinta do Lago Real Estate
 www.quintadolago.com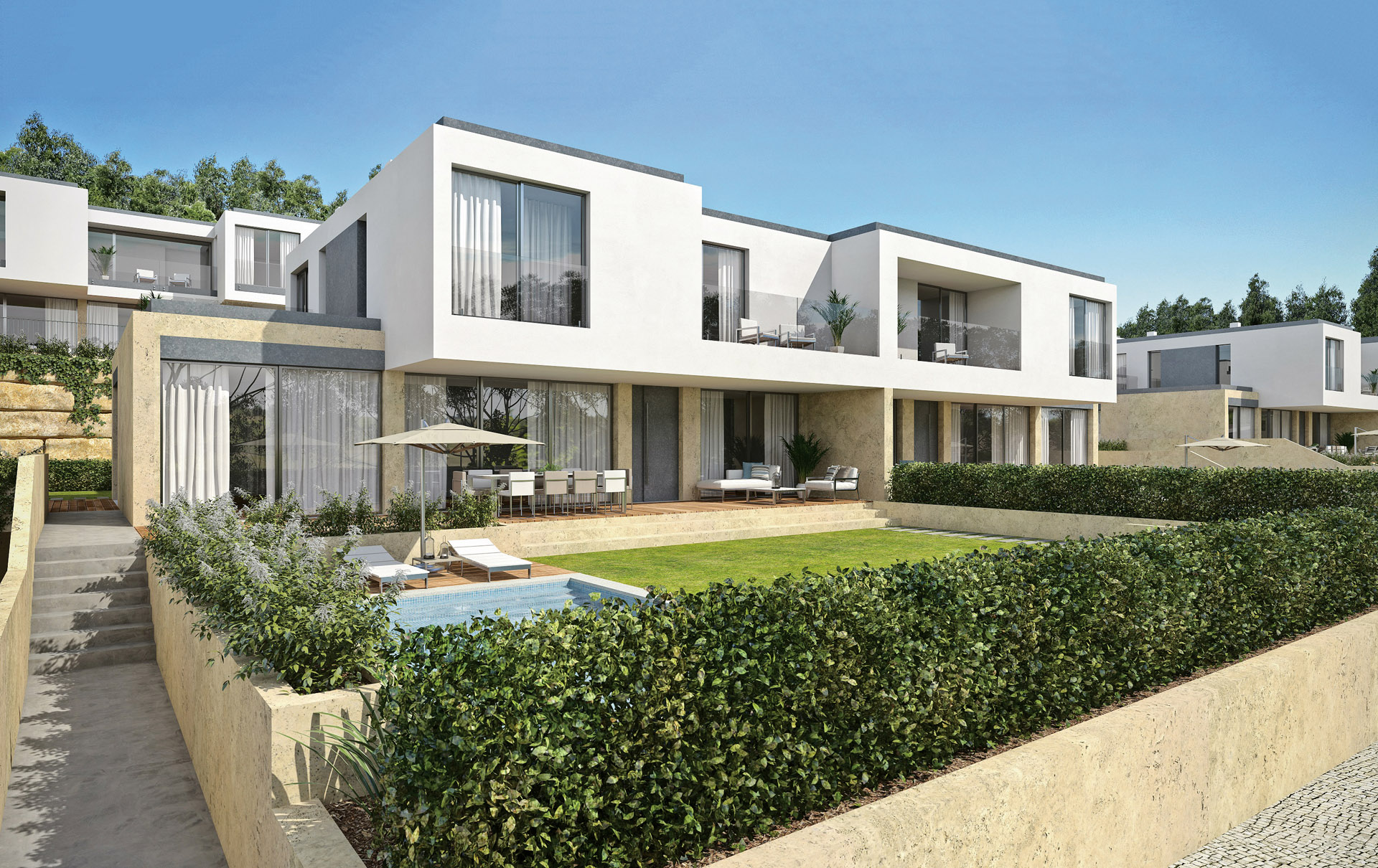 Belas Clube de Campo, Lisbon
Currently a thriving community of 800 families, Belas Clube de Campo's original masterplan established a variety of single family, townhouses and low-rise apartments in a low-density community. It also comprises a championship golf course, sports facilities and a variety of services.
The new phase, named Lisbon Green Valley, whose layout was based on a plan by the famed American architect Robert A. M. Stern, has the same mix of residential alternatives and is in the midst of a 2,000-hectare natural park. It offers superb modern architecture with state-of-the-art features.
Apartments from £321,700 / €350,000 / $416,800 – £919,200 / €1m / $1.19m
Townhouses from £910,000 / €990,000 / $1.18m
Belas Clube de Campo 
www.belasclubedecampo.pt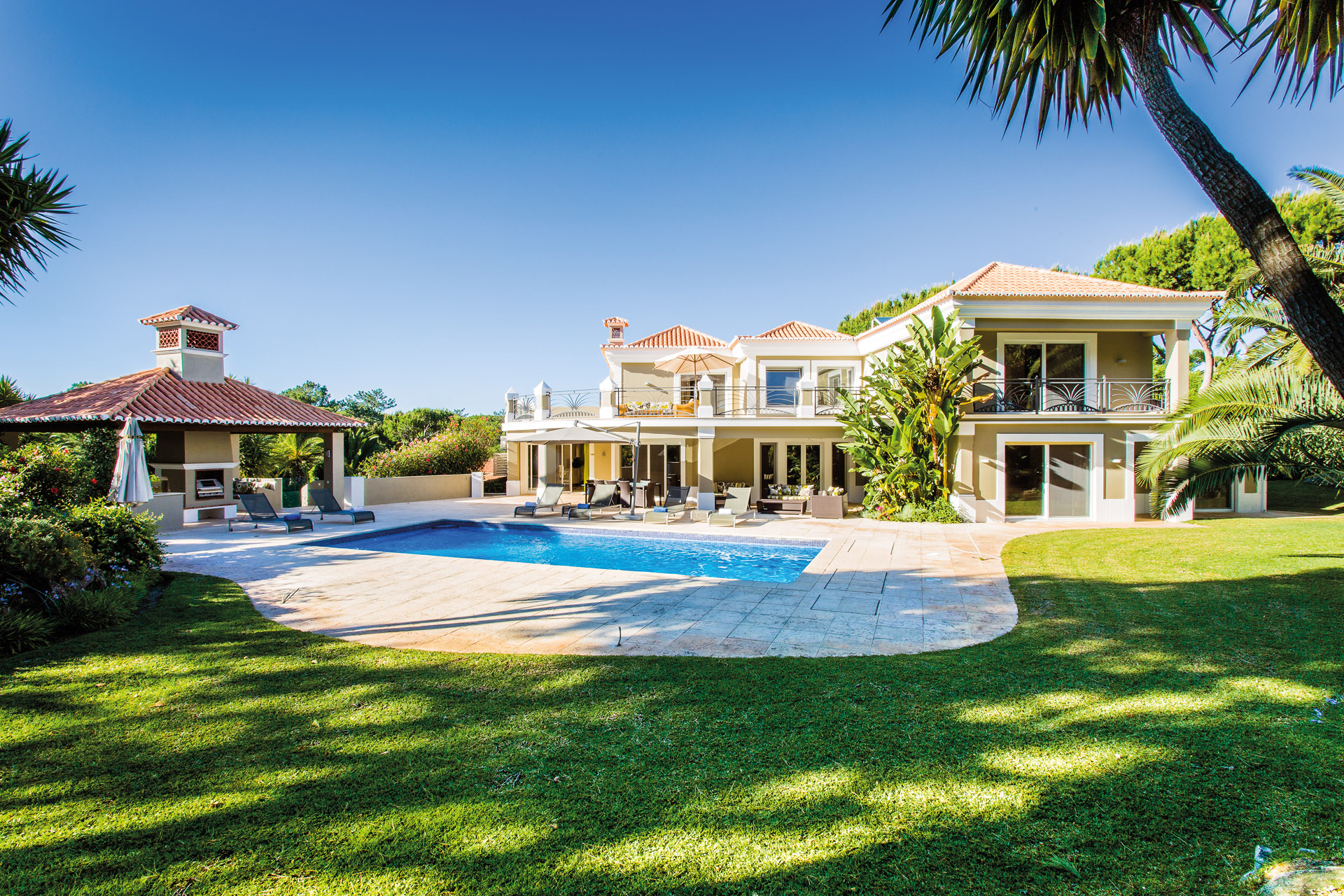 Quinta do Lago, Almancil, Algarve
Elegantly furnished villa in a private, elevated position with golf views. A gated entrance with sweeping driveway leads to a grand entrance and hallway. Inside there is an open plan lounge and dining area, a fully fitted kitchen and three guest suites. Stairs lead to the upper floor compromising of a guest suite with access to a terrace and a master bedroom with en suite bathroom.
The lower ground area has a garage, separate laundry room and self-contained one bedroom apartment with fully fitted kitchen area, lounge and bedroom with separate shower room. The external area is ideal for entertaining with a heated swimming pool, covered pergola with a built-in gas barbecue and fire place amongst landscaped gardens with a private tennis court.
£4.25m / €4.68m / $6.02m
Quinta do Lago Real Estate 
www.quintadolago.com