Clients can choose from all types and sizes of accredited private charter aircraft, from small jets and helicopters, up to ultra long-range jets and luxury converted airliners.
Owning a private jet may only be possible for those in the very top percentage of ultra-high net worth individuals but fortunately there are other ways to enjoy this fabulous form of travel.
PrivateFly is a leading booking platform for private jet charter. It was launched in 2008, when former RAF pilot and experienced private jet captain, Adam Twidell saw a gap in the market for a faster, technology-driven booking platform for private jet charter. With over 7,000 aircraft integrated worldwide, PrivateFly combines innovative technology with a team of aviation experts, available 24/7 – making it faster and easier to arrange a private jet, wherever and whenever you want to fly.
Adam and his wife and co-founder Carol Cork (an experienced marketing professional) sold their house to raise the seed funding for PrivateFly, which has gone on to grow rapidly in both Europe and the USA. Clients can choose from all types and sizes of accredited private charter aircraft, from small jets and helicopters, up to ultra long-range jets and luxury converted airliners. "We offer clients a choice of aircraft and will make recommendations based on their budget, route, group size, and other specific requirements," explains Adam.
Clients looking to charter larger jets can either use PrivateFly's website or app, or speak to its team of flight experts 24/7. To search online, they can enter details of the route and itinerary to see estimate prices and aircraft options for long range jets or airliners, then opt to request live availability and quotes. "Advice and pricing is also available from our expert flight team at any stage – some clients prefer to deal with our team from the start," says Adam, "especially for a larger aircraft."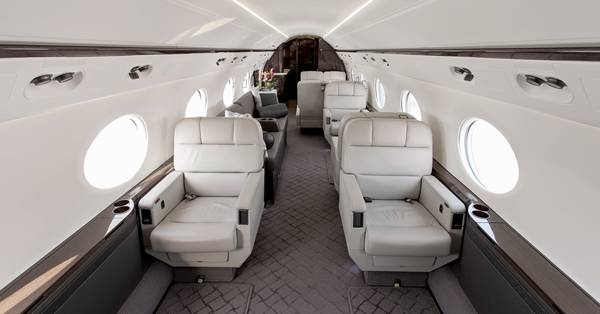 For long haul transatlantic or transcontinental flights, clients can choose from a wide variety of long range jets, including Embraer's Legacy range, Bombardier's Challenger and Global families, Dassault's Falcon jets and a number of Gulfstream models – all of which are widely available for charter. At the very top end of the market are VVIP private jet conversions of large airliners, such as the Boeing Business Jet and Airbus Corporate Jet, some of which are available on the charter market.
"Currently the longest range private jet available is the record-breaking Gulfstream G650ER," advises Adam. "It has a flight range of 7,500 nautical miles, making it capable of 12+ hour flights such as Hong Kong to New York, or Los Angeles to Melbourne. This will be slightly surpassed by rival Bombardier's Global 7500 when it enters the charter market next year, capable of flying up to 7,700 nautical miles. But many clients don't require such a long nonstop flight, and will instead choose more cost-effective aircraft such as the Gulfstream GIV, capable of flying many routes between Europe and the USA, or the Legacy 600 for routes between Europe and the Middle East.
"On-demand charter is the most flexible and cost-effective way to travel by private jet. Clients can choose the right aircraft for every flight, from a wide choice of available aircraft, all over the world. There are no membership fees or annual contracts, so it's appealing to those who do not want an ongoing financial commitment. But unlike other new business models, which offer jet-sharing in a private aircraft on a pre-determined route, charter still means you have the whole aircraft to yourself and can specify your own itinerary and departure times."
As for pricing, PrivateFly's online flight search gives an accurate estimate of the likely cost of a private jet charter for any global route. This is based on a number of factors for each charter including airport fees and repositioning fees, with the most significant variables being the aircraft's hourly rate and the length of the flight. For London to New York one-way for example, prices can vary from around £60,000 for a Gulfstream GIV to £250,000+ for a Boeing Business Jet.