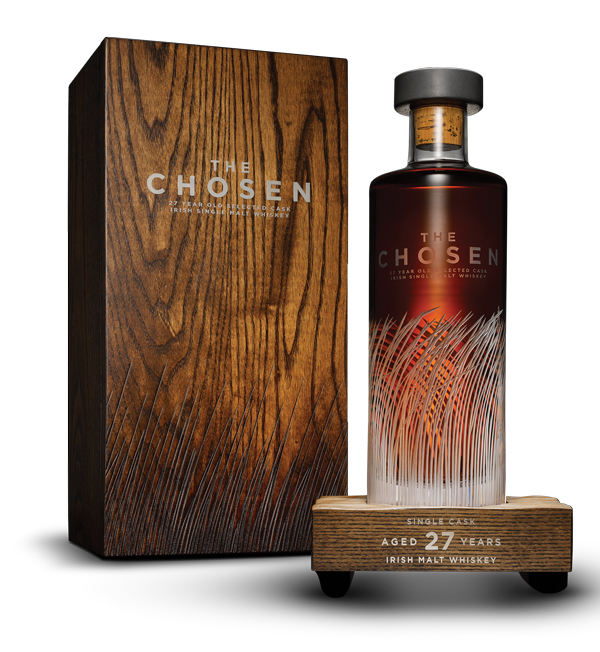 Enter into the spirit of things with a very select Irish whiskey.
Encased in a hand-carved ash casket, The Chosen represents the finest expression of Irish Whiskey Bonder J.J.Corry's expertise. Bottled at cask strength after a maturation of 27 years, this single malt is rich on the nose yet strikingly youthful on the palate – hints of mango, toffee, chestnuts, and incense curling throughout.
An exclusive spirit demands an equally exclusive receptacle: a hand-blown and cut crystal decanter depicting the wind-beaten dune grasses of the County Clare Atlantic coastline – a theme that extends to the wooden case. Crafted in collaboration with Irish maker J. Hill's Standard, no two decanters are identical and each is numbered.
While you may be forgiven for wanting to keep the contents of this bottle to yourself, the pedestal base conceals a secret. A wax-stoppered vial contains a small additional sample of the malt for tasting with a carefully selected friend or two.
Choose quickly though – a mere hundred bottles will see the light of day, with no doubt a significant number swiftly spirited away into private or investment collections.
£6000 / €7100 / $7900