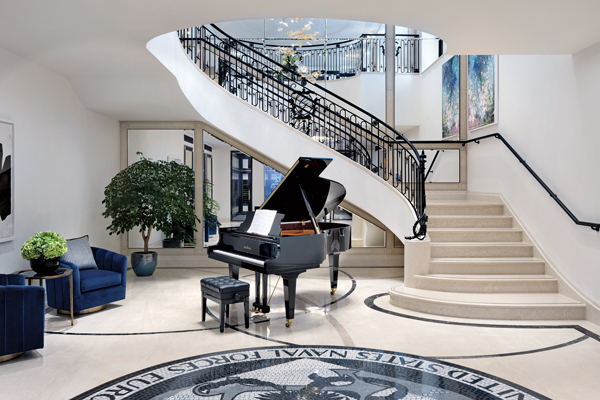 Located on one of London's finest squares, Twenty Grosvenor Square is a superb new collection of just thirty-seven bespoke three- to five-bedroom private residences planned at the Four Seasons, Mayfair.
The classic and elegant interiors will be styled by property development and design firm, Finchatton, in collaboration with architects, Squire & Partners, and will be serviced by Four Seasons. Inspired by the building's historic past, exquisite detailing includes elegant, classical drawing rooms, high ceilings, media rooms and fully-equipped kitchens.
Residents will be able to enjoy facilities including private wine cellars with tasting room, concealed behind a breath-taking tropical fish aquarium. A spa with a 25m swimming pool and vitality pool equipped with air and water jets will offer a place of leisure, whilst a treatment suite with steam room and sauna and a superbly equipped gym will provide a space for relaxation and rejuvenation.
From £17.5m / €20.4m / $22.7m Twenty Grosvenor Square