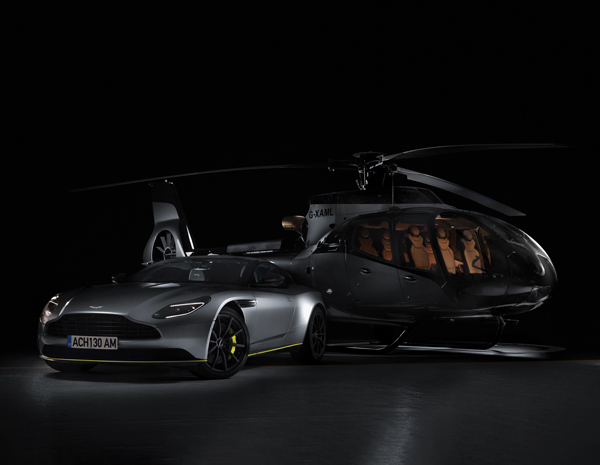 An Aston Martin inspired helicopter could now be yours as the British car manufacturer partners with Airbus to develop the special edition ACH130 helicopter.
Signature styling runs throughout the aircraft, finished with the iconic Aston Martin wings emblem. Stirling Green, Jet Black and Skyfall Silver are the external body colour finishes, with the choice of four further outer liveries available. You can even fine tune the design with Aston Martin paint options including Xenon Grey, Arizona or Ultramarine Black exteriors.
Inside, the ultra-comfortable automotive-inspired cabin, trimmed in ultra-suede leather can be customised in Oxford Tan, Pure Black, Cormorant or Ivory. Signature DB11 detailing is picked out on the front seats giving the interior its Aston Martin appeal. Deliveries will take place from early 2020.
Price available on request