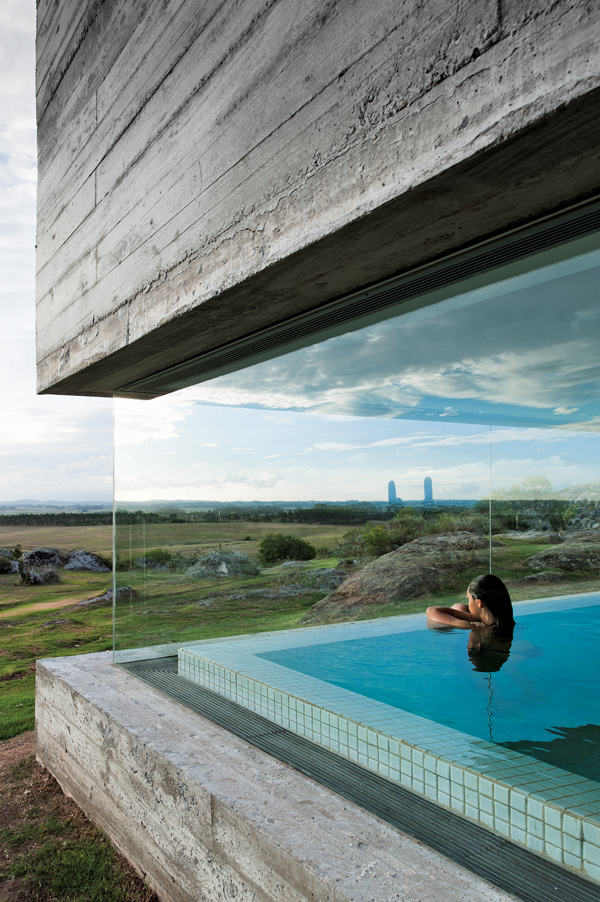 Boasting impressive views of the Uruguayan coast, Fasano Punta del Este is a stunningly designed hotel nestled across an area of 490 hectares with luxurious one-of-a-kind accommodation.
Journey to the beautiful country of Uruguay, where you will find the Fasano Punta del Este Hotel, which is wedged between the Punta del Este peninsula and the Rio de la Plata. The sophisticated, cosmopolitan beach resort occupies a veritable landmark in the South American region: an old preserved ranch of 1,190 acres, which blends the rustic elegance of the Uruguayan countryside with the relaxed environment of the Punta del Este seaside.
The striking hotel, located on top of a vast plateau, skirts the Maldonado River and has a brilliant view of one of the most spectacular landscapes in that area. Designed by renowned Brazilian architect, Isay Weinfield, the hotel boasts 20 deluxe bungalows and twelve deluxe suite bungalows, all offering panoramic views, wide private terraces and all the amenities to provide guests with the utmost comfort and privacy. You'll also be able to have a gastronomic experience at its two restaurants, while the days away at the luxurious spa, take a dip in the swimming pool or have a family-friendly game of golf or tennis.