Set on eight acres with panoramic ocean views, Caisleanui translates from Gaelic as 'Little Castle', taking its name from one of the many headlands adjacent to this property.
The original house was built approximately 30 years ago but an extension added in 2008 has more than doubled its size. Although integrated, the old and the new are two very distinct entities with their own separate entrances.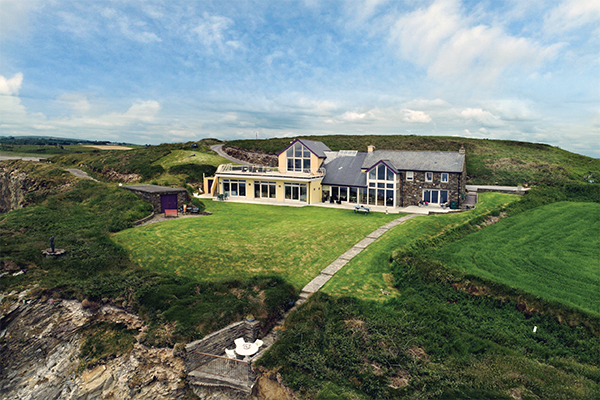 The original house is accessed via a welcoming entrance hall where stairs then lead up to the two large bedrooms and family bathroom. There are also stairs leading to a lofted attic room. The design of the extension is distinct from the original house through the impressive use of American cherry wood timber floors. It has three large double bedrooms which all open on to the sun terrace and lawn.
Outside, a seating area is positioned just above the secluded beach where the ever-changing marine activity from minke whales, basking sharks and dolphins to fishermen dropping their lobster pots can be viewed.
£892,700 / €995,000 / $1.11m
Charles McCarthy