Think of California and you probably conjure up images of Hollywood, stars of the cinema screen, celebrity and designer shopping in Beverley Hills and Bel-Air. But the Golden State is so much more – expansive ranches, rugged landscapes, desert, vineyards, forests, lakes, traditional country towns – and of course wild ocean and sandy beaches. Figures from Knight Frank (The Wealth Report 2015) show prime residential property prices in San Francisco increased by 14.3% and in Los Angeles by 13% during 2014. Despite falling oil prices, a stronger dollar and economic problems in the Far East since then, overall, the property market in California appears steady. Information from the National Association of Realtors (NAR) for Los Angeles states,
"The fourth quarter of 2015 saw home prices continue to rise in most areas of the Los Angeles market."
This is despite decreasing sales, in line with a nationwide trend.
"Buyers, however, continue to seek value, resulting in an increase in home sales in a few select Los Angeles neighbourhoods."
The market outside LA is also positive. Lake Tahoe, for example, in the Sierra Nevada on the border of California and Nevada, is a major holiday destination. The largest alpine lake in North America, it offers water sports, ski resorts, climbing, hiking and casinos. According to Sue Lowe, senior vice president and corporate broker at Chase International (Lake Tahoe and Reno),
"2015 saw moderate growth in luxury. This winter has started strong with an El Nino winter arriving with more snow than we know what to do with. We are optimistic 2016 will also bring a very strong luxury market."
Looking to the future, she adds,
"The South Lake Tahoe area is in renaissance and new development is taking place in the city centre's village, with all Tahoe has to offer within walking distance – beach, skiing, golf, entertainment and restaurants."
For Santa Barbara the outlook is similar. Renee Grubb, founder and co-owner of Village Properties in Santa Barbara, says,
"Our current luxury market is robust. We attribute this to beautiful home offerings filled with luxurious amenities, areas of character and history, and a lack of inventory."
This shortage of property is potentially a problem for the property market, states the NAR.
"One of the biggest challenges remains low inventory. People have been staying in their homes longer. However, there continues to be opportunities for those who are both patient and prepared."
The association concludes,
"Although 2016 has gotten off to a bit of an unsteady start in the stock market, indications are strong for the economy's path of modest improvement to continue. An election year can be a time when the economy slows a bit, but overall the table is set for a year very similar to 2015 in the real estate market."
Granite Bay
In a location that has long been a favourite with celebrities, this ornate residence once belonged to Hollywood legend Eddie Murphy. The mountain-top estate of a large villa and separate guest accommodation is in 2.5 acres of landscaped grounds with views of the Sacramento skyline and foothills of the Sierra Nevada. The main house comprises a great room, sitting room, formal dining room, designer kitchen, nine bedrooms, 14 bathrooms, a gym, cinema room, billiard room and office. Fixtures and fittings are the height of luxury, with handmade wall finishes, floor-to-ceiling windows and bespoke furnishings. Outside, the gardens feature extensive terraces, a gazebo, tennis courts and a swimming pool.
£8.2m / €10.7m / $12m Chase International +1 (800) 658 7836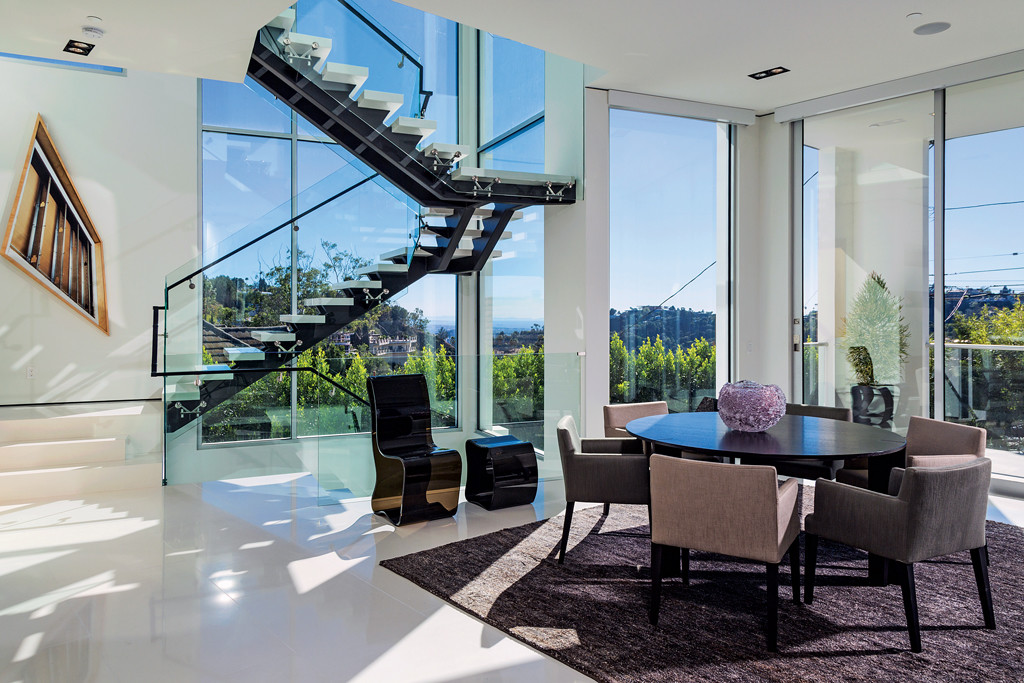 Bel-Air, Los Angeles
Beautiful mansion with panoramic views over the city, ocean, hills and canyon. It has seven bedrooms, eight bathrooms, an open-plan living area, fully equipped kitchen with a range of high-tech appliances, a spa and an infinity pool. Automated retractable glass walls merge inside with outside, opening up the house and creating a space that is perfect for entertaining. A cinema, wine cellar, outdoor kitchen, and indoor and outdoor bars all enhance the sense that this property is made for parties and social gatherings.
£15.9m / €20.9m / $23.35m Hilton & Hyland Beverley Hills +1 310 278 3311 [email protected]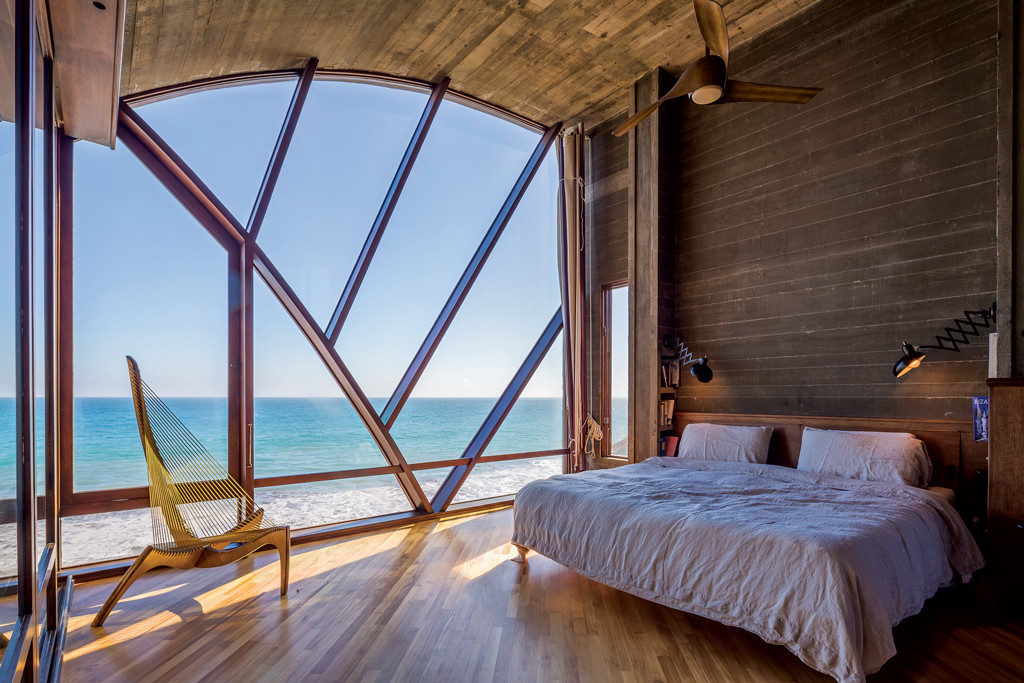 Malibu
Esteemed US architect John Lautner designed this residence with its wave shapes echoing the nearby ocean, organically melding indoor with outdoor. Built in 1968 of concrete, glass and wood on a private sandy beach, it has five bedrooms, five bathrooms, a living room, music room, spa, pool, beachfront deck, grass yard, and enclosed and open patios. The property offers ocean and mountain views and has been designated a California State Cultural Landmark.
£12.28m / €16.1m / $17.995m Knight Frank +1 (310) 595 3890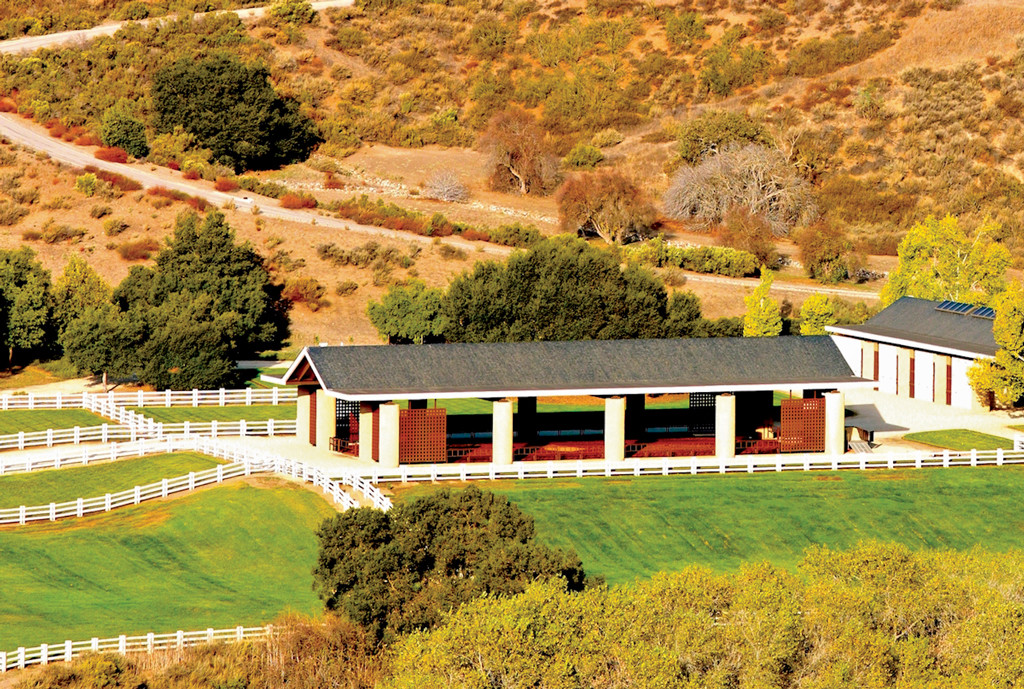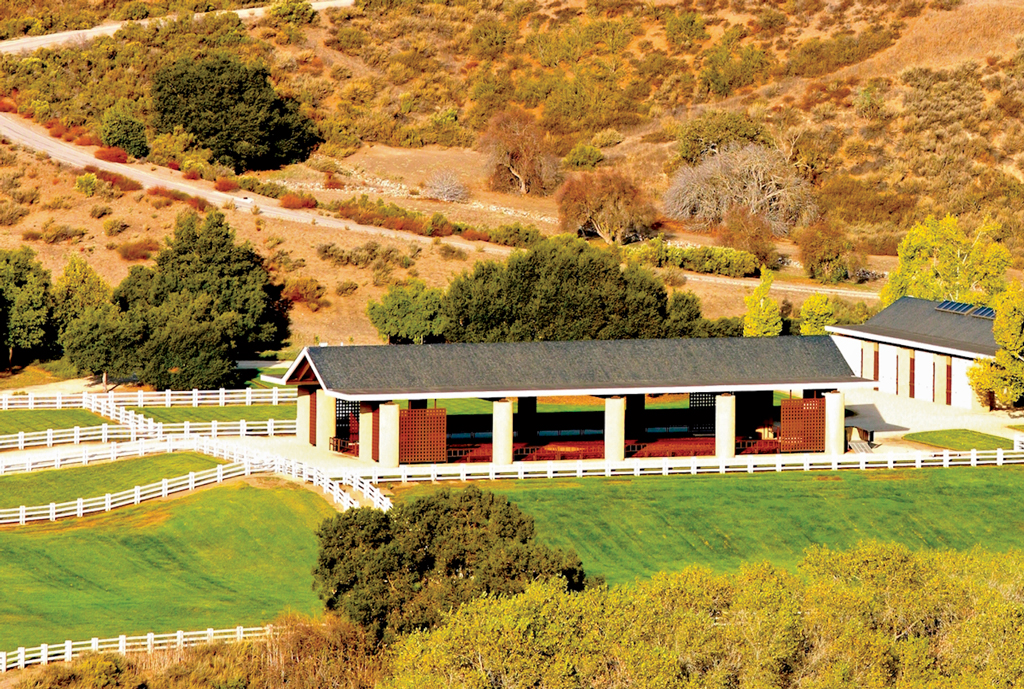 Stone Canyon Ranch
The association between California, ranching and horses was forged in the days of the first pioneers and continues today. Stone Canyon Ranch is a modern equestrian property set in 10,000 acres of land close to the Pinnacles National Park in Paicines, San Benito. This family home is built upon a ridge, so offers 360-degree views over the surrounding countryside and was constructed using materials sympathetic to its environment, such as natural stone and wood. The 7,900 square feet of living space includes four bedrooms, five bathrooms, open-plan living and dining areas and terraces. It features Italian limestone floors, Alaskan cedar trellises, mahogany doors and a French slate roof. Equestrian facilities include a manège, barn/stabling and paddocks.
£21.8m / €28.6m / $32m Christie's International Real Estate +1 (800) 305 7989
Beverly Hills
This palatial mansion is on N Alpine Drive, one of the most exclusive streets in Beverley Hills and within grounds of 1.5 acres. In addition to the main house, the estate has a guesthouse and a guardhouse; it features 11 bedrooms, 18 bathrooms, a library featuring mahogany, oak and redwood, a gym, swimming pool, spa and cinema.
£49.1m/ €64.4m / $72m Christie's International Real Estate +1 310 691 5945