Following a visit to Wales last September, US President Barack Obama famously said,
"You can see the extraordinary beauty, the wonderful people and great hospitality, so I'd encourage everybody in the States to come and visit Wales."
Indeed, the country's great mountain ranges, lush valleys and ancient castles were just some of the reasons why Wales was voted Rough Guides' Best Place in the World to Visit 2014.
Take West Wales for example with its award winning sandy beaches, clear blue sea warmed by the gulf stream and unspoilt rolling countryside. Despite this, it is just a four-hour drive from London with great access via the M4 or Great Western train service to Paddington. It also has direct ferries to Ireland from Fishguard and Pembroke Dock.
Carol Peett, of West Wales Property Finders, says,
"Property here is extremely good value and attracts buyers particularly wishing to relocate from London and the South East for a far better quality of life – community spirit is alive and well here and the crime rate is one of the lowest in Britain. Golf courses, riding, walking, sailing, surfing, etc here are superb and it offers something for all ages.
"Sea views add greatly to the price of a property. The current trend we are seeing is people in their late 40s, early 50s buying beautiful sea view properties here to use as holiday homes for the time being and then to retire to them when the time comes. Fabulous new restaurants, such as Coast in Saundersfoot which opened a year ago and was recently voted one of the top five seafood restaurants in the UK by Condé Nast, are attracting new wealthy buyers to the small seaside village and to its larger sister, the glorious pastel coloured town of Tenby."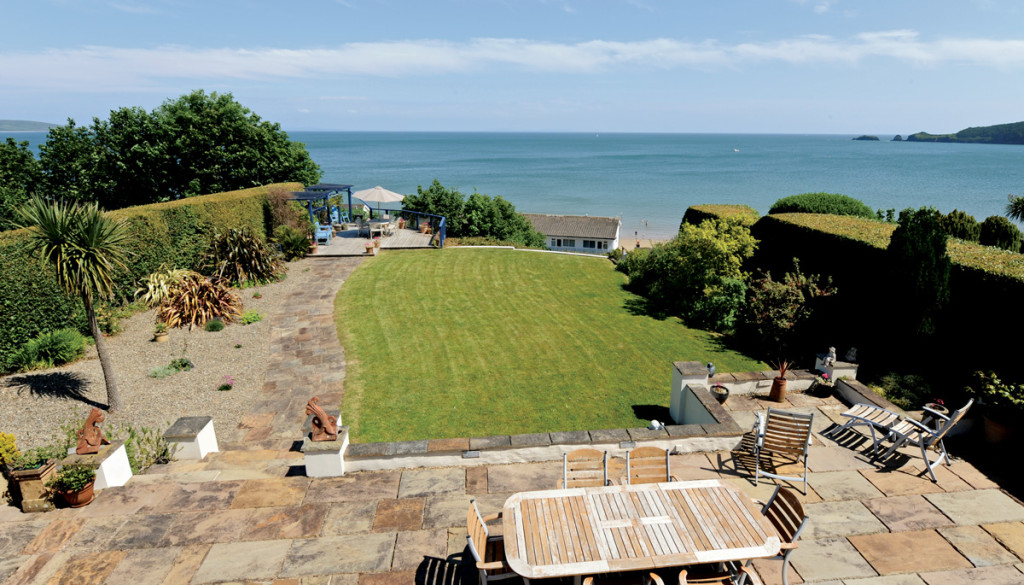 Woodstock, Saundersfoot, Pembrokeshire
Occupying one of the finest secluded positions just above the seaside village of Saundersfoot, Woodstock's sea views are stunning. The property features a panoramic vista from Monkstone Point at the edge of Tenby, to the Worm's Head at the end of the Gower Peninsular.
Originally built in the 1940s, it retains much of its period charm but has been updated to reflect contemporary living. Situated at the end of a private road, it offers a high degree of privacy while a path leading down from the back garden offers easy access to the beach, shops, restaurants and local amenities.
£1.15m / €1.65m / $1.79m
Fine & Country Narberth +44 (0)1834 862138
[email protected]
6 The Norton, Tenby, Pembrokeshire
Originally the vicarage for St Katherine's Church next door, this property was built around 1900. It has been completely renovated yet retains many original character features and offers six bedrooms, plenty of living space and a surrounding garden. Many of the principle rooms have river views and the balcony is accessed from one of the main bedrooms.
£575,000 / €825,970 / $896,600
Fine & Country Narberth +44 (0)1834 862138
[email protected]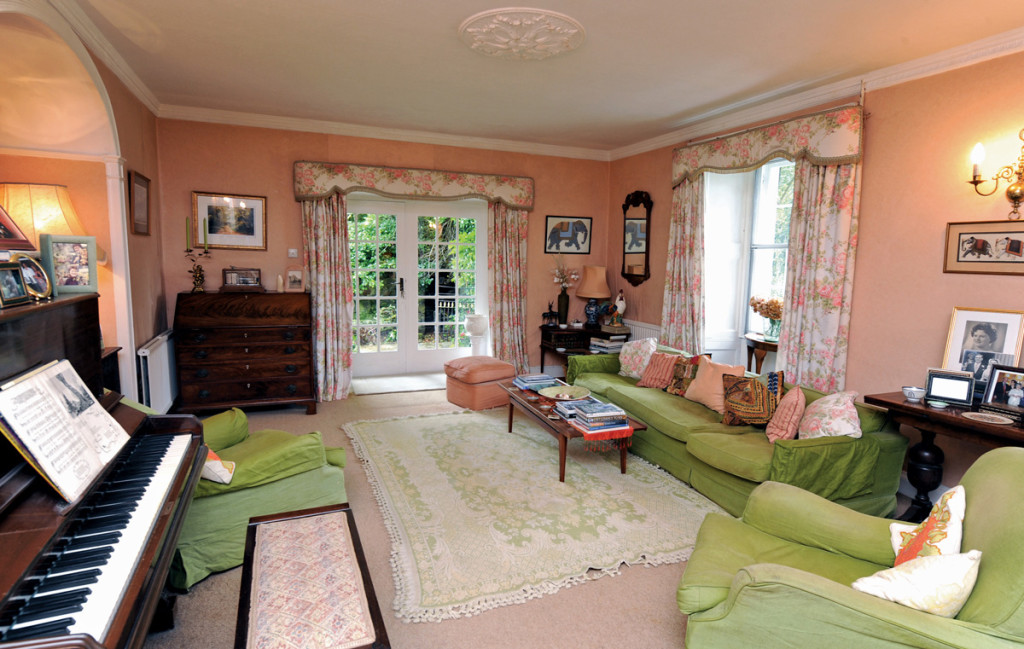 Sodston House, Narberth, Pembrokeshire
This Grade II listed Georgian gentleman's residence is in the middle of 79 acres of pasture. It includes numerous outbuildings, an original coach house and stables, a hard tennis court, three-bedroom cottage and one-bedroom gatehouse.
Reference to Sodston occurs in records as early as 1282, when it was called Sottisdoune and it continued as a large farm throughout the Middle Ages. During the 17th century it became part of the estate of the Barlows of Slebech and shortly after 1760 was bought by William James, squire of Pantseason near Cardigan, who built the present residence and lived there. In 1809 it was described as a 'substantial mansion house with three spacious parlours, eight bedchambers, domestic offices, outhouses, gardens and a lawn of 24 acres in front'.
£1.8m / €2.6m / $2.8m Fine & Country Narberth +44 (0)1834 862138
[email protected]