Renowned for its proud heritage, awesome scenery, stunning lochs and of course its whisky, Scotland has much to offer a prospective property buyer. Robert La Terriere of Savills incorporating Smiths Gore, Edinburgh, comments,
"The high end property market in Scotland is tremendously good value right now and properties that would cost tens of millions of pounds to build are being marketed with seven figure sums.
"Grand castles and mansions in scenic locations with hills and woodlands, some with sea views, are available at less than the cost of some central London flats. A recent change in the tax regime has pushed up the cost of buying purely residential properties, but most of the more expensive properties are non-domestic in nature and benefit from a much lower property tax. Media speculation about the impact of a possible future Scottish Independence and Land Reform measures seem to be overstated because the feeling at home in Scotland is that responsible landowners who manage their properties sustainably are probably safe from interference."
The market for west coast properties continues to grow, with particular interest in properties with a waterside location or views across the iconic Scottish coastline. Phiddy Robertson, head of residential at CKD Galbraith office in Inverness, says,
"We are also seeing interest from people based in Scotland looking for a second home that offers good access to water for sailing and other water sports. The west coast lifestyle is much sought after and any attractive properties, contemporary or traditional, are in demand and quick to disappear from the market.
"This type of market activity is expected in cities such as Edinburgh, Aberdeen and Perth where demand far outstrips supply and, whilst the west coast has always been a desirable location, the past few months has seen a real surge in buyer interest with offers coming in from across Scotland and the rest of the UK. This could be due to a number of contributing factors such as changes in the pension system allowing people to withdraw lump sums and reinvest in properties."
Above: Killean Estate, Mull of Kintyre, Argyll
A truly stunning all-round Scottish west coast estate with approximately 613 acres in total and access to a sandy beach. It includes a beautiful mansion house with planning consent for a micro hydro scheme, gate lodge, variety of other estate houses and cottages, two farms and a thriving holiday letting business. The estate's former Home Farm dairy buildings also offer considerable scope for development subject to planning consent.
£5.5m / €7.9m / $8.57m for the entire estate but also available in five separate lots
Savills incorporating Smiths Gore, Edinburgh +44 (0)131 344 088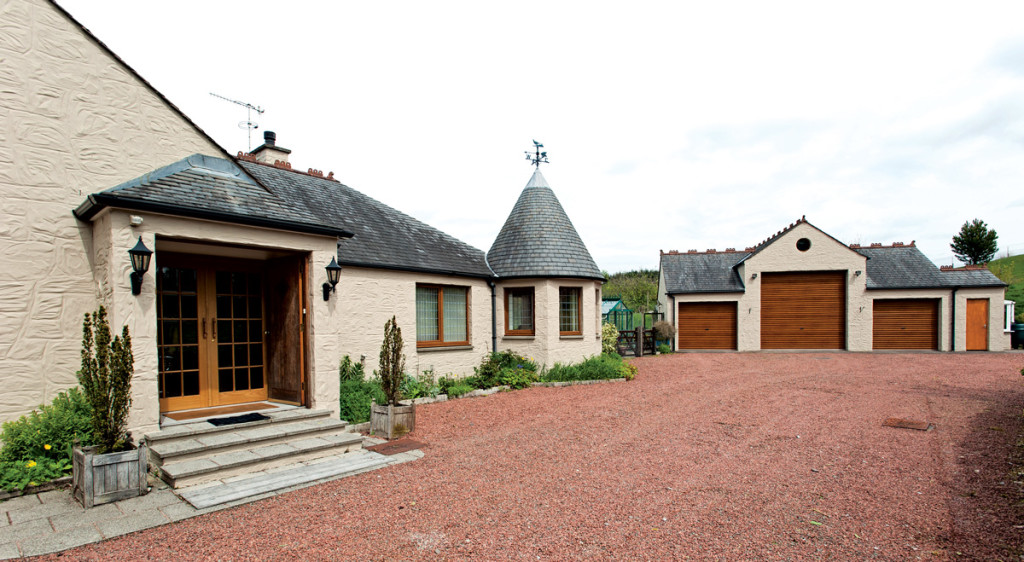 Dalarran, Ladys Well Hill, Balmaclellan, Castle Douglas
Accessed via a sweeping driveway, Dalarran has been built to an exceptionally high standard. It features solid oak floors, handmade solid oak doors, oak skirting and architraves. Underfloor heating has also been installed throughout the property as well as a central vacuum system, with all rooms connected to a dust collection and extraction unit in the basement. Planning permission is in place to build a further three-bedroom house if desired and the property has fishing rights on one bank of the nearby River Ken.
£700,000 / €1m / $1.1m
CKD Galbraith +44 (0)1556 505346
[email protected]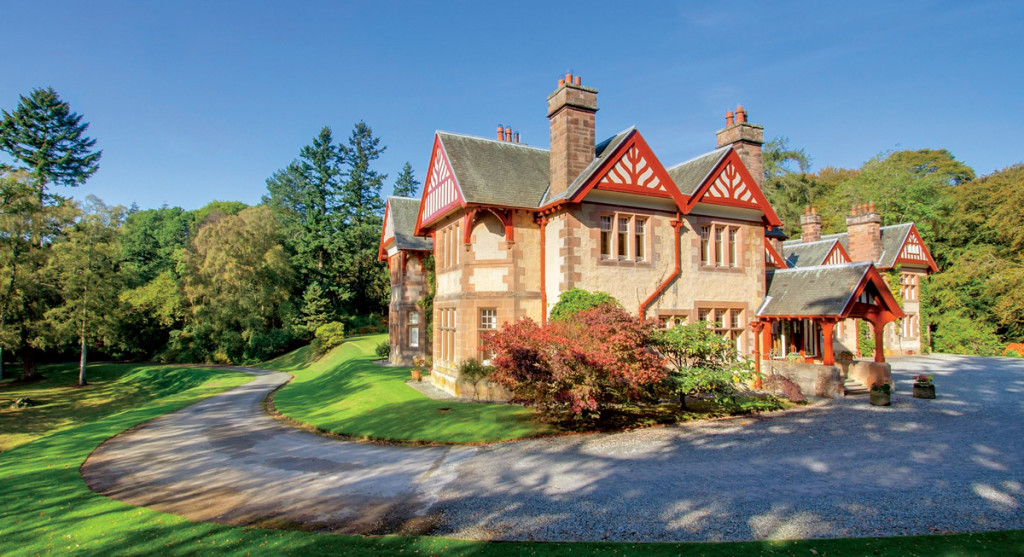 Dungarthill, Near Dunkeld, Highland Perthshire
One of Scotland's premier estates with a renowned pheasant shoot, Dungarthill is amongst some of the country's most breathtakingly beautiful countryside. Situated at its heart is Dungarthill House, a fantastic example of late Victorian architecture. The property has been fully refurbished and is presented to a very high standard. Suitable for accommodating a party of 18 or as a family home, Dungarthill House has two bedroom suites, eight further bedrooms, several reception rooms and a billiard room.
The estate also has an extensive range of residential properties including a thriving holiday letting business with five recently refurbished cottages, two staff cottages and nine other properties currently let on tenancy agreements. The farming enterprise is run under a contract arrangement and the productive land includes about 180 acres of arable land, 195 acres of permanent pasture as well as rough and woodland grazing.
Offers exceeding £5m / €7.2m / $7.8m
CKD Galbraith's Stirling office +44 (0)1786 434600